We have a small family-run country kennel with just a few puppies each year. Our 90 pound Bernese Mountain Dog female, Chloe, and 10 pound Miniature Poodle male, Freddy, seem to be an incompatible couple, but with the aid of artificial insemination, they can provide cute, cuddly puppies. Our mini BerneDoodles are unique and are expected to be medium-sized adults. Both the mother and father are available for you to meet, and you will have the opportunity to see how and where our puppies are housed.
All of our breeding dogs have had genetic testing, and we offer a one year health guarantee. After examining the results of testing and pedigrees, we determined that two of our females are not a good match for our large male Bernese Mountain Dog (Buster). That is how we came to the decision to breed with our Miniature Poodle, Freddy.
Our future plans include puppies from Buster and Sheila, our 100+ pound Bernese Mountain Dog. Sheila is approaching retirement age and will only be bred a limited number of times. We want our breeding females to enjoy the second half of their lives with a loving family.
We keep a short list of pre-approved families who are looking for quality puppies or a retiring female and would love to talk to you about purebred Bernese Mountain Dogs or our Mini BerneDoodles.
We welcome phone calls anytime. If no answer, please leave a message and we will call you back as soon as possible. Sunday calls will be returned on Monday.
Contact Andrew or Mary Beth at 740-678-0468.
Thank you!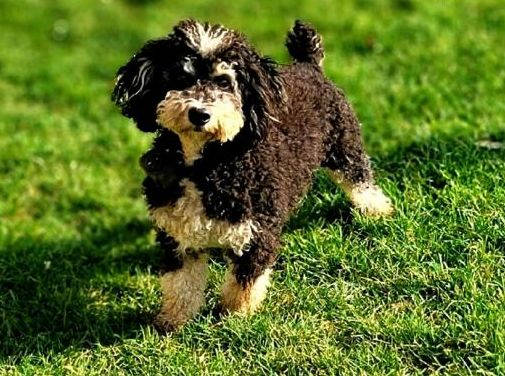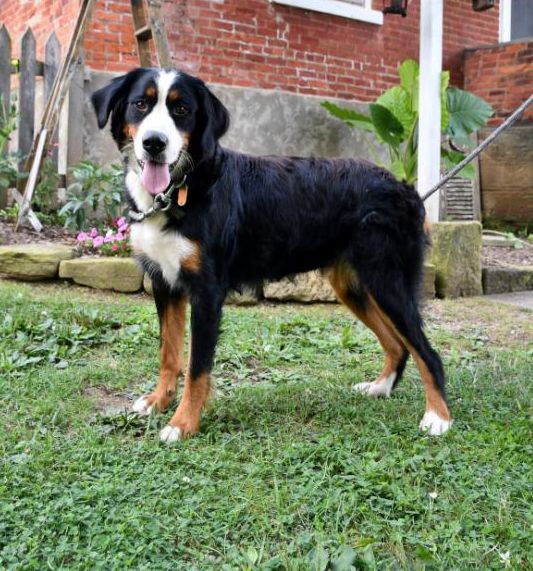 The following pictures are from a recent litter of Mini BerneDoodle puppies. These puppies, from Freddy and Chloe, have already been placed.