Our adult dogs have been OFA tested. Results are listed below. They have also had genetic testing via Wisdom Panel.
Buster, our male, will be 7 years old in November, so we are exploring plans for a male puppy to join our family. Buster is AKC Registered and DNA Profiled.
Sheila weighs about 100 pounds and is AKC Registered. She is approaching retirement age and will only be bred a limited number of times. We want our breeding females to enjoy the second half of their lives with a loving family.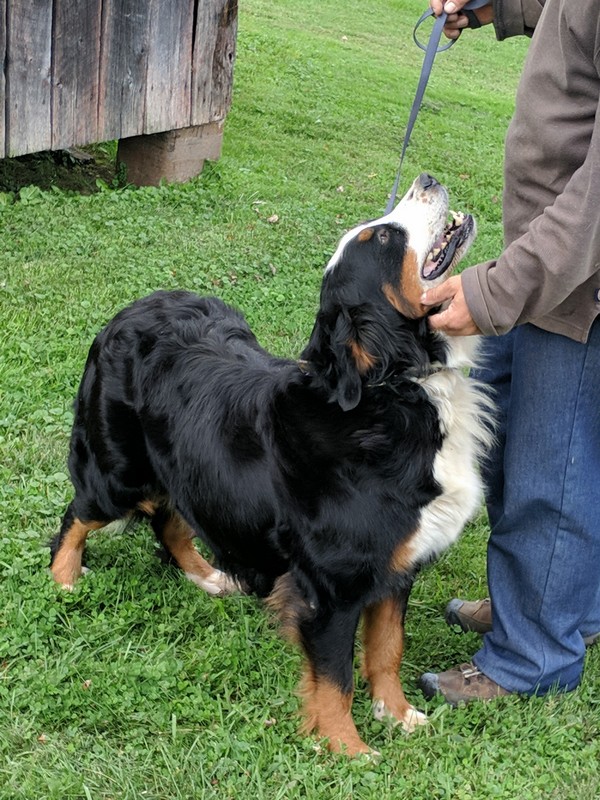 Crystal weighs about 90 pounds and is a loving family dog. She is AKC Registered. Like Sheila, she is nearing retirement age.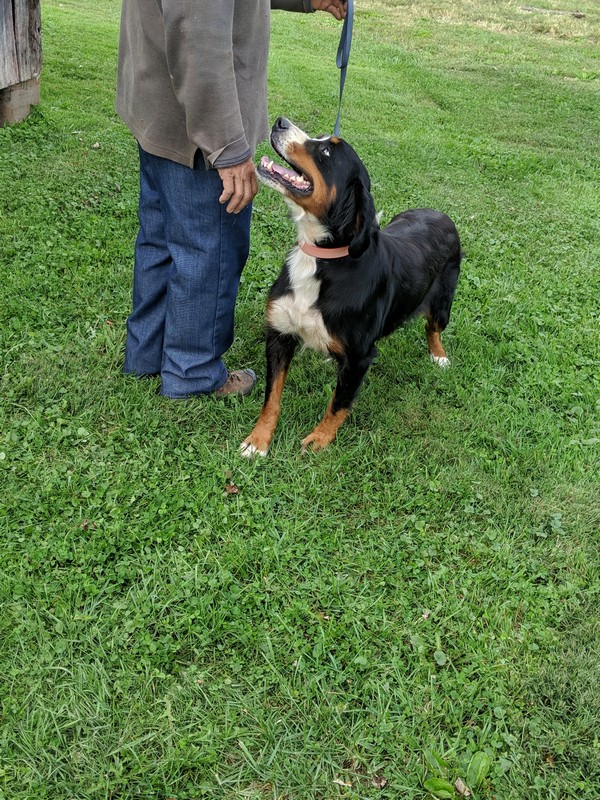 ---
Chloe is our youngest, AKC Registered, female Bernese Mountain Dog. She craves attention and is a great mother.
---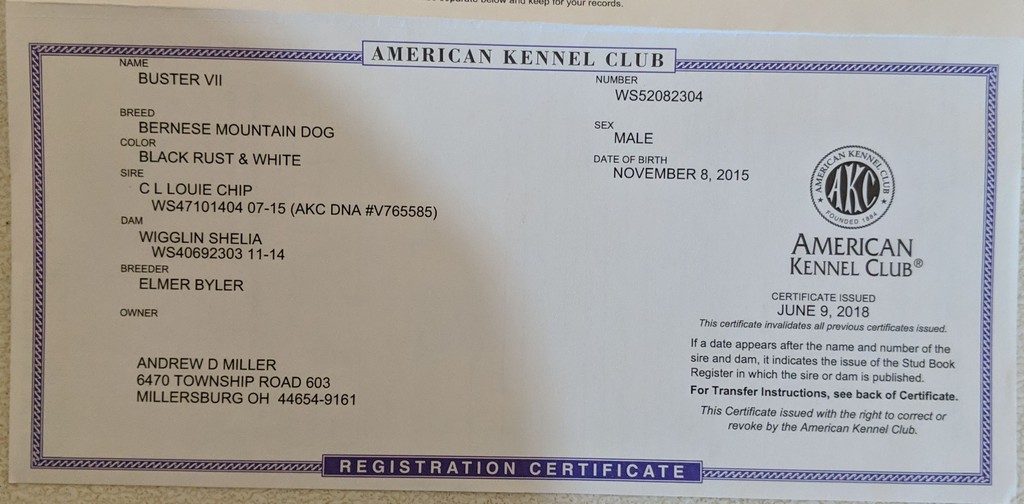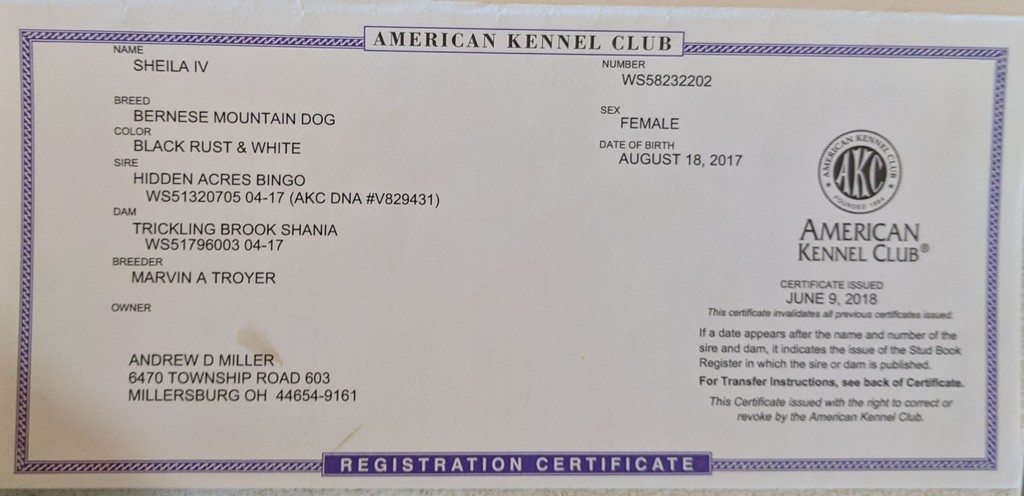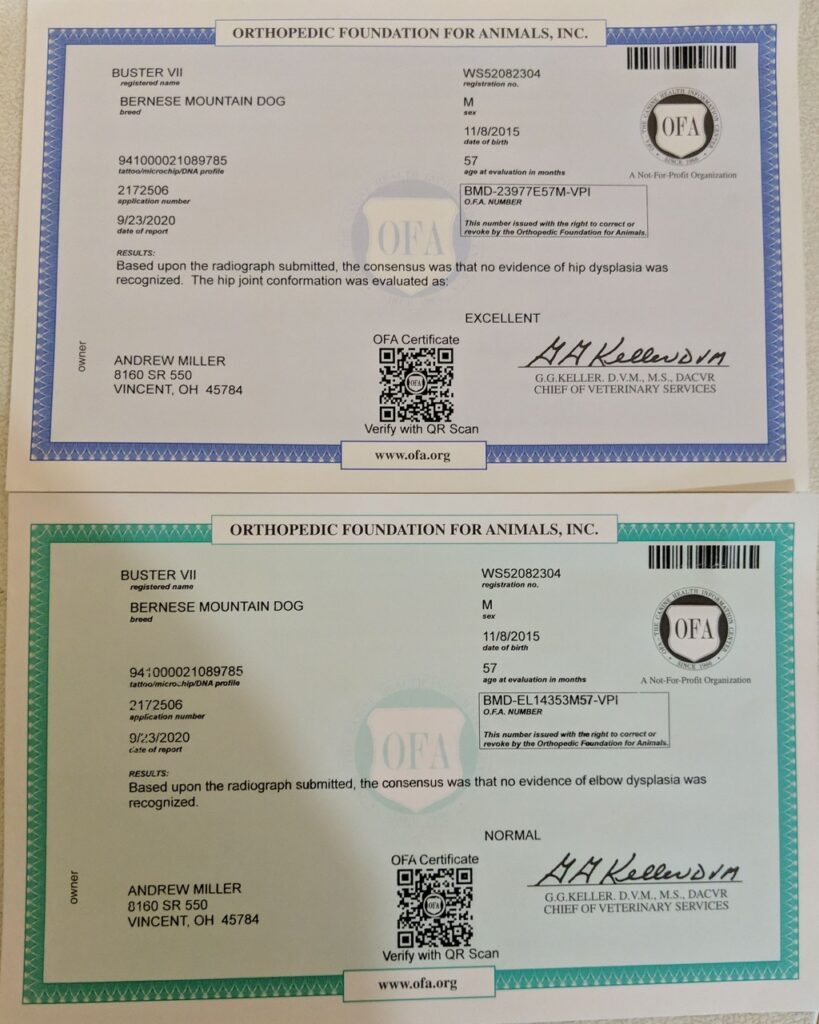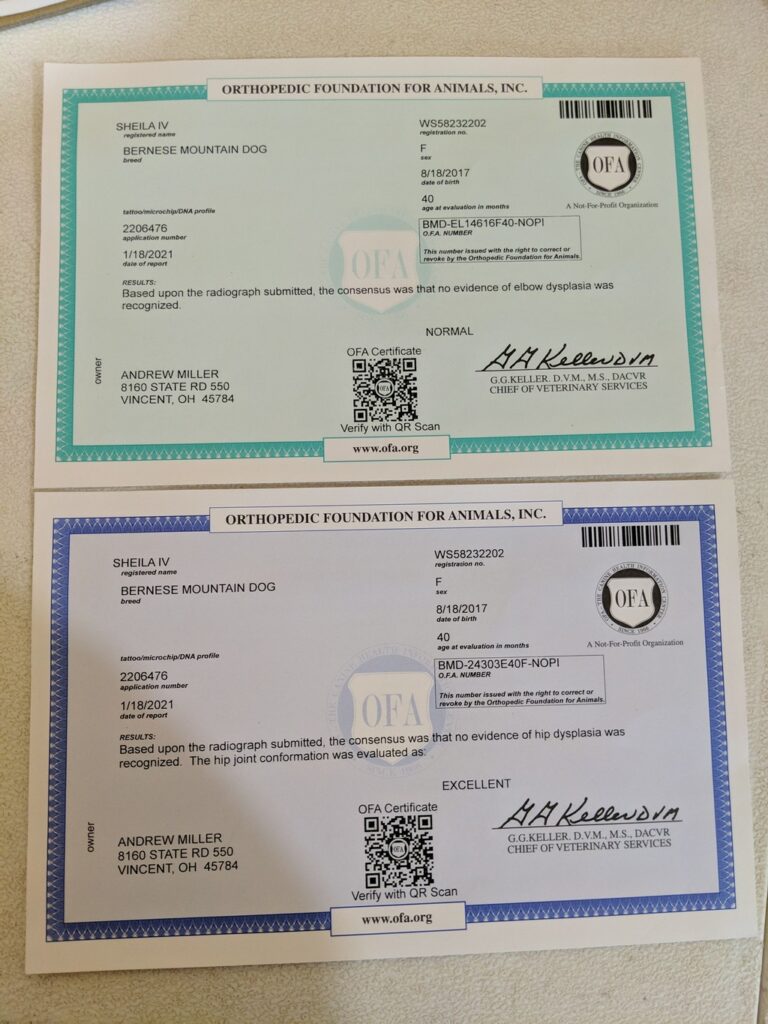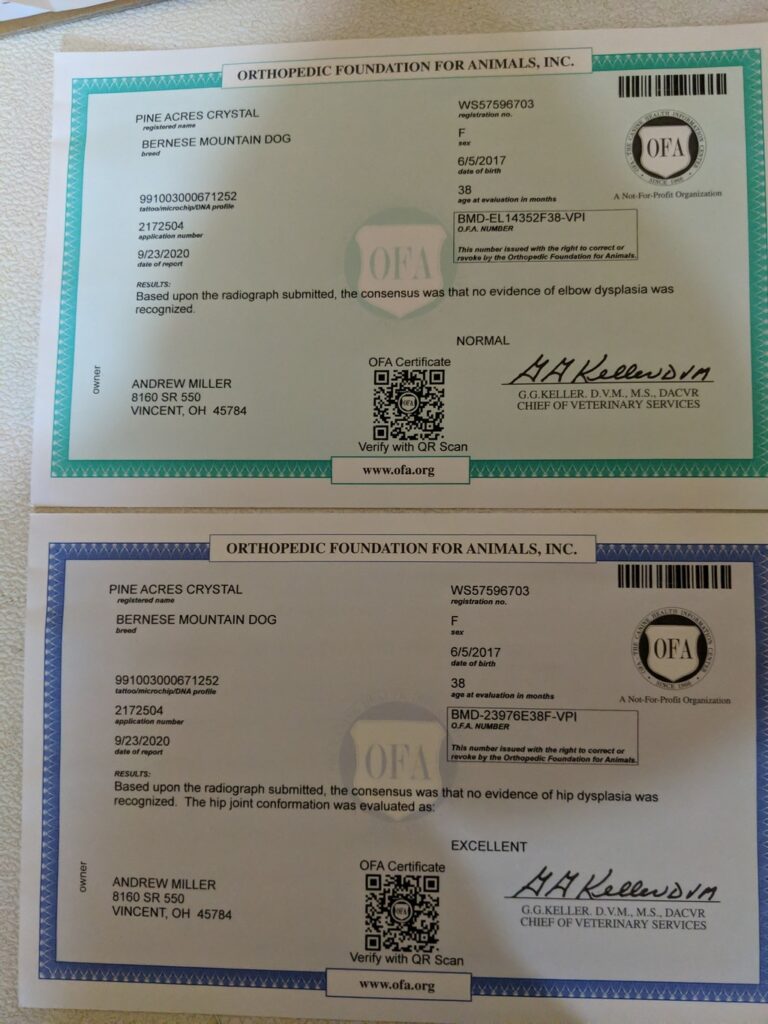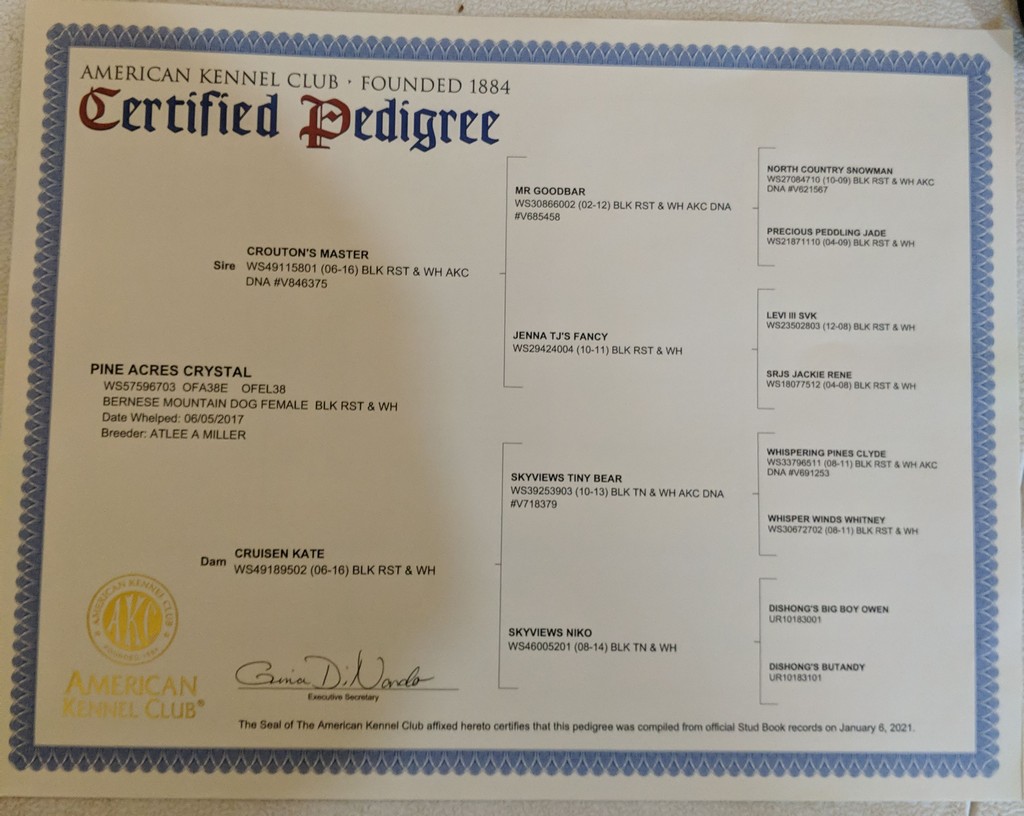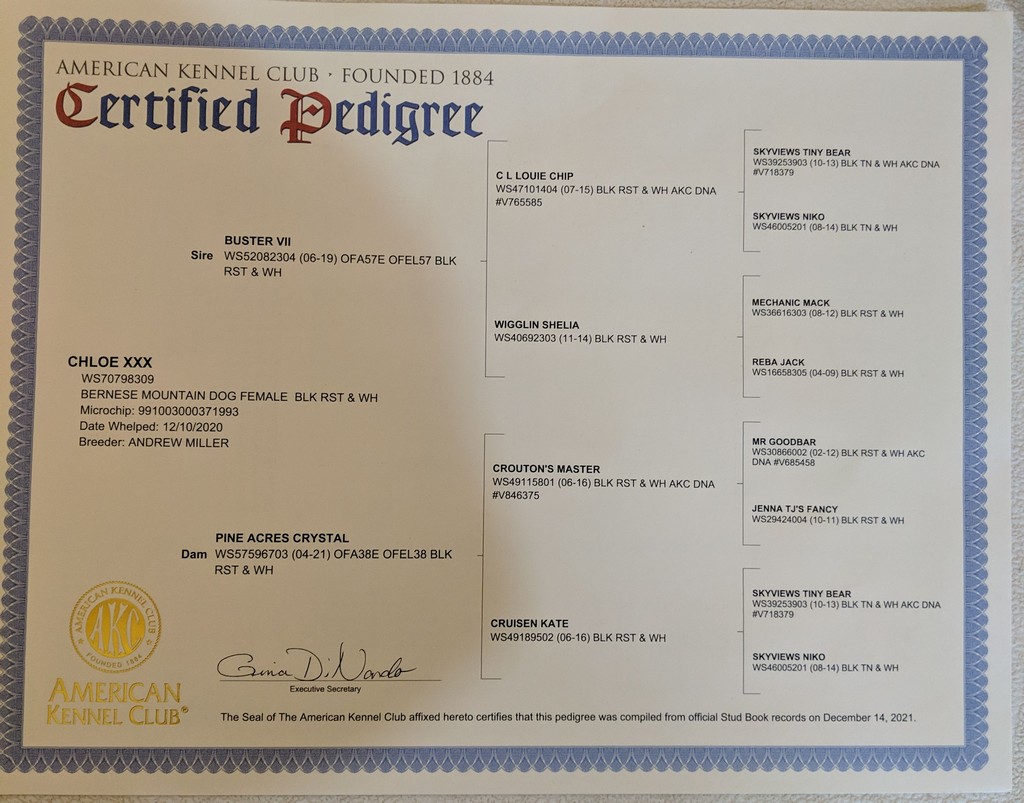 ---
Return to our Bernese Mountain Dog Puppy Page!