Our 90 pound Bernese Mountain Dog female, Chloe, and 10 pound Miniature Poodle male, Freddy, seem to be an incompatible couple, but with the aid of artificial insemination, they can provide cute, cuddly puppies. Our Mini BerneDoodles are unique and are expected to be medium-sized adults.
After examining the results of testing and pedigrees, we determined that two of our females, Chloe and Crystal, are not a good match for our large male Bernese Mountain Dog (Buster). That is how we came to the decision to breed with our Miniature Poodle, Freddy.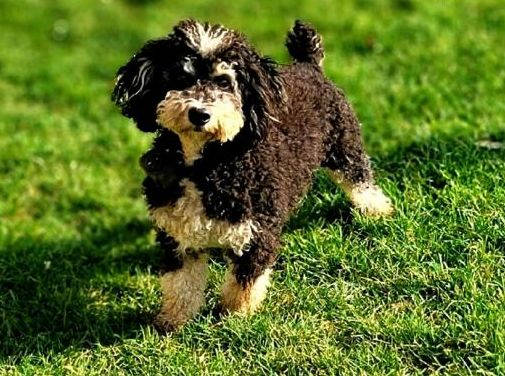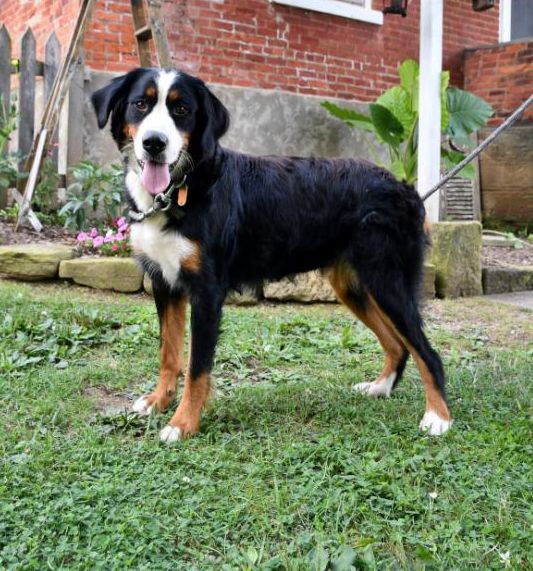 The following pictures are from a recent litter of Mini BerneDoodle puppies. These puppies, from Freddy and Chloe, have already been placed.
---
Return to our Bernese Mountain Dog Puppy Page!