Our puppies have a 12×12 area in the barn, including a raised whelping box/den. They enjoy all that room to romp about and have regular play sessions with the children.
We also have sheep, with a guardian donkey, on our farm. There are just a few head of cattle. Our milk cow is pictured below.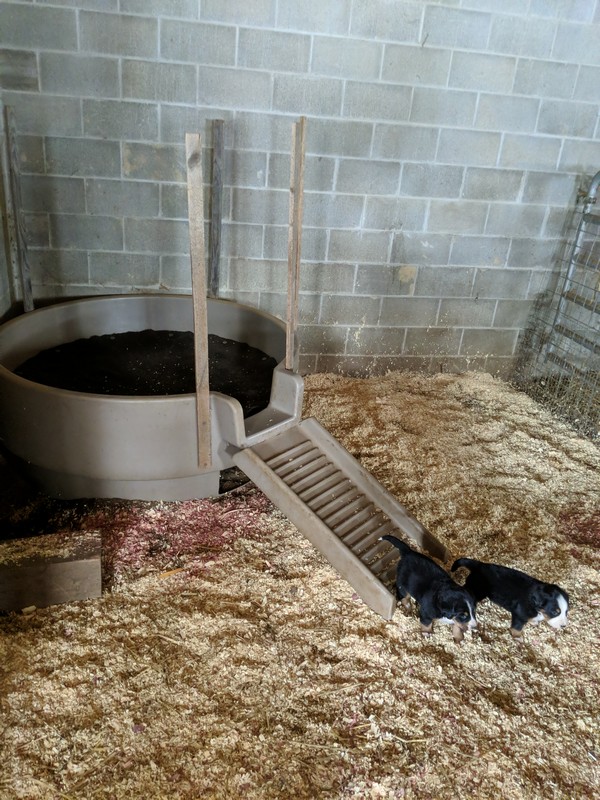 ---
Return to our Bernese Mountain Dog Puppy Page!